Student Loan Repayment Restart
The United States Supreme Court issued a decision blocking the Biden Administration from moving forward with their one-time student debt relief plan.
This means that all Federal Direct Loan payments paused during COVID-19 will resume in October 2023!
For many students who have been granted forbearance due to COVID-19, this will mark the first time entering the repayment phase of your student loans.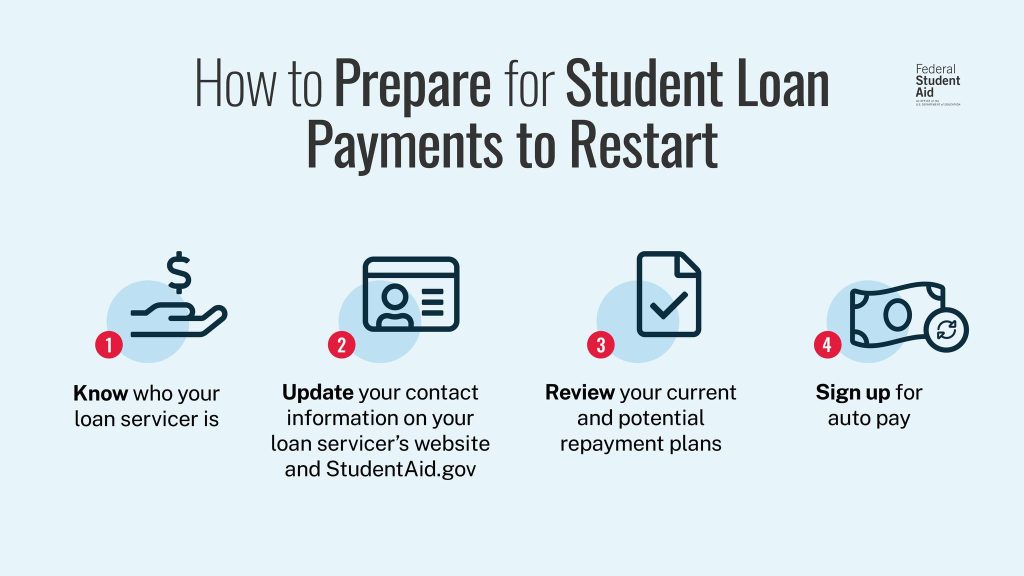 How to Prepare for Student Loan Payments to Restart: